Rajan P Thodiyoor
Rajan P Thodiyoor introduced various novel concepts (Certain 'Firsts') in the Print, Visual and IT media that have changed the media concepts in India.
First 'Campus Film' 'The Gap' (1976) produced in Fatima Mata National College is based on the story and screenplay written by Rajan P Thodiyoor. He was also acted in it taking the lead role. In 1976, nobody believed in the realization of such an initiative. A film by the students, for the students and of the students. That was 'The Gap'.
Subrahmonyam produced and directed 'The Gap'. His father was a studio owner in Quilon. Fr. A J Rozario appreciated the efforts. Prof. George was the advisor from teachers to the project.
First , Career Guidance publication, 'Career magazine' (1984) is a trend setter in South Indian publishing industry. It opened way to specialized publications in South India.
First, matrimonial magazine, ' Swayamvaram' ( 1993) was  also  introduced by him.
First, social networking site, www.telephoneedirectory.com
( hindu.com/thehindu/lf/2002/02/23/stories/2002022302640200.htm)
First, career guidance publication in the Arab world, Career Magazine, UAE edition( http://ameinfo.com/blog/health-&-beauty/vogue-publishing/career-magazine-enters-publishing-business-alliance-with-vogue-publishing-of-dubai/)
First, Infomercial TV, X Vision TV, ( http://www.emirates247.com/eb247/companies-markets/media-firm-launches-first-infomercial-tv-service-2008-06-08-1.211767/) in the Asian broadcast industry also based on his concept.
As a TV channel consultant he was contributed  for the specialized TV channels,  Crescent TV, ITV, Al Aquaria TV, Arab Russ TV, Music Magic TV in the Middle East and for Vectone TV in the UK.
www.myuknet.com
www.theemploymentexchangeuk.com
www.careermagazine.co.in
www.personalitytoday.com
---

G Renukadevi
Publisher
Renukadevi studied in  Jyothi Nikethan and worked in Archana College as PRO.As a publisher introduced      certain novel concepts by publishing matrimonial magazine Swayamvaram in India and Discount Coupon        magazine in UAE for Brand Works Fz LLC, Dubai.
---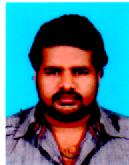 Rithu P Rajan
Chief Executive Officer
Rithu P Rajan, a film maker and Film Editor, worked for feature films and various short films. Worked as Promotion Producer in X Vision TV, Dubai before joining Career Communications.
---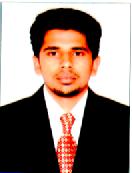 Rishi P Rajan
Chief Operating Officer
Rishi P Rajan, a medical graduate specialized in business administration and business promotion. An IT expert ,  Rishi  worked for music and film media  and as a freelance web developer building web applications for researchers and medics.